Welcome
Welcome to the website of HJT Research, publishers of the HJT Country Reports database on the Electronic Immigration Network (EIN).
The HJT Country Database is a constantly updated online library of country orientated human rights and news materials.
The database is updated daily and currently covers around 100 countries and contains over 200,000 reports (as of January 2017).
Every country covered has its own separate homepage, with reports categorised by type and publisher, making it easy to navigate and find relevant content.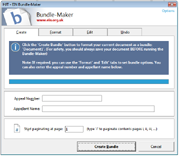 HJT Research are also the creators of the unique Bundle-Maker software - allowing you to create fully paginated and indexed, Microsoft Word format court-ready bundles in seconds. The Bundle-Maker add-in is available for all version of Microsoft Word for Windows (97 to 2016) and is a free download once you sign up with the Electronic Immigration Network (EIN). If you have to create asylum bundles for the Tribunal, the Bundle-Maker will save you countless of hours of work.
Subscribing
We don't publish the database here, but you can subscribe to the HJT Country Database by signing up at the website of the Electronic Immigration Network (EIN).
Contact us
To contact us, please e-mail enquiries@hjt-research.co.uk
Our registered address is:
Hillier Jones & Teale Ltd
4 Langland Gardens
Shirley
Croydon
Surrey
CR0 8DU
Our history
HJT Research was established in May 2000 by David Jones of Garden Court Chambers, London.
The company was founded with the objective of improving both the access to the vast array of human rights materials currently available, and the useability of those materials.
Since inception, we have been working toward the development of a comprehensive and constantly updated electronic database of human rights documents. Initially lauched via CD-ROM in 2000, the HJT Country Database was made available online at the website of the Electronic Immigration Network in 2002.
With users of the database ranging from small NGOs to government departments, at HJT Research we aim to maintain a non-partisan position in order to ensure the universal relevance of the materials we compile and publish.
A message from our founder
"The project has been inspired by my own experience as an immigration barrister. The system within which we now work is more pressured than ever, case loads continue to burgeon, the issues requiring address become ever more diverse particularly with the advent of the Human Rights Act, deadlines are tighter and stricter, and the rules governing the preparation and filing of evidence, though necessary, are increasingly arduous.
Thus whilst time and resources are more than ever at a premium, the vulnerability and dependancy of clients has remained constant, as has the desire of the ordinary practitioner to maintain high quality and informed representation.
It is with a view to meeting these growing challenges that the HJT Country Database has been developed. The database has been designed specifically for immigration practitioners. It is extensive and thoroughly sourced and is updated constantly. It contains a dedicated search engine allowing you to quickly identify key reports and passages, and it features innovative tools which will relieve you of many of the more mundane tasks associated with case preparation, freeing time for more particular case specific research." - Mr David Jones